The Librarian is controlled and clever. She is proud of her intelligence and her interests, even if she's not the life of the party.
This heroine is efficient at looking matters over, deciding the best way to accomplish at task – and then doing it. It's mind over matter for the Librarian, and she's confident that she has the answers. It's what makes these scholarly heroines so prominent in action-packed, treasure hunting movies.
The librarian is earnest, dependable and determined to stick to a job until its done. Because her work is so solitary, she's used to getting things done on her own.
However, the Librarian can also be uptight, defensive about maintaining status quos and perfectionistic. "Rules were made to be broken" is not a thing for this heroine.
Her "know-it-all" tendencies may make it difficult to win her teammates when she needs help. She can also be rigid and stubborn in her views.
The Librarian can also be repressed. To her, feelings (and the people with them) are mess. It's out of her wheelhouse. So, she hides behind her intelligence for safety.
The Librarian may not be the Playboy centerfold, but when she lets her hair down, she reveals the passionate woman inside…Bright, conscientious and orderly, she values the intellectual world over the physical. Her attempts to classify and categorize help her maintain a view of life as a mental challenge.

The Complete Writer's Guide to Heroes & Heroines: Sixteen Master Archetypes
Evie is a classic Librarian heroine. She's basically the Hollywood sweetheart of librarians.
Evie is 110% passionate about Egyptology. She stopped caring about how eccentric it may seem to others long ago. She doesn't interact with those people, anyway. Instead, she buries her nose into the next book.
She doesn't research old tombs and curses for power, riches or fame. She just loves to learn all that she can about Egypt, and she wants to be recognized by the Bainbridge scholars. She's a proud librarian and that never changes, even if she ends up, quite accidentally, playing the part of an adventurer.
While she does have a sense of humor, she's often left rolling her eyes at her brother's antics. She doesn't understand why everything can be a joking matter for John — not because she's a stick-in-the-mud, but because Evie is earnest.
Evie acts as the brains of the operation on the quest to find the Book of the Dead. She's undaunted by gunslingers, undead creatures and flesh-eating scarabs. They're all just problems to solve, and nothing is going to stop her from getting what she came for.
It's also why she's flustered for days after Rick kisses her and insulted when he shrugs it off as something that just seemed like a good idea at the time. She certainly doesn't go around kissing people on whims, and neither should he, in her opinion. It's one of her opinions that changes over the story – because, as I've said, the Mummy is also a great romance movie.
Had her thirst for knowledge not been so great, Evie may have spent the rest of her life quietly managing the Egyptian library. Luckily, she couldn't say no to a rare book.
Amy may not be a librarian by profession, but she applies that same intelligence, efficiency and organization to her work as a detective.
Everything has a place, label and color-coded time chart in Amy's world.
She has a Plan. For everything.
Unlike her partner, Jake, Amy doesn't believe in half-assing the details. She makes sure she dots her i's and crosses her t's with perfect penmanship because it's worth these things doing correctly.
But she's also extremely competitive and loves a chance to sharpen her mind and test her skills against others (and prove that, yes, she was right about that thing. And that thing, too!)
She's the one who finds errors in crossword puzzles, knows Latin, and won't hesitate to correct someone on the difference between "who" and "whom."
Puzzling events, structured debates, optional lectures, practice exams, seminars on power-poses, Amy is an enthusiastic and unapologetic learner and she's fine going to events alone if no one else wants to join.
Amy looks up to authority figures and wants to protect the status-quo of her precinct as she moves up the ranks. She doesn't appreciate rogue cops, rude behavior or inaccuracies in paperwork. She likes to keep things professional – with the exception of a few Halloween Heists where she'll crush the competition with her master plans.
Joan is a renowned writer who's been living, somewhat vicariously, through her work.
She researches far flung places and comes up with clever plans to help her heroine escape near-death situations, but at the end of the day she has her routine and goes back home to her cat.
That is, until she has to save her sister and go on an actual treasure hunt. Not one to shirk her duty, Joan sees what needs to be done and books herself a ticket to Colombia to get the job done.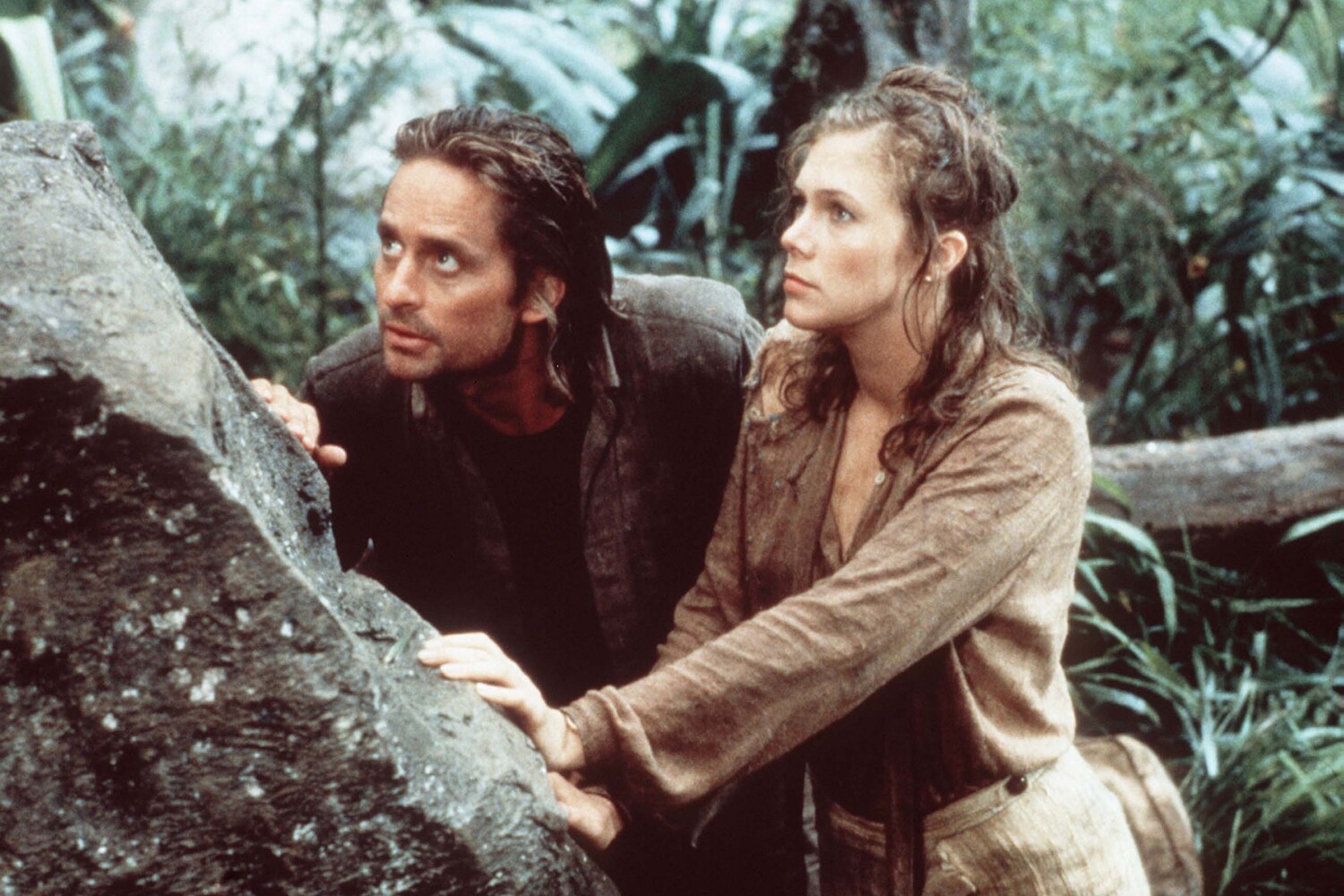 But shady characters, machetes and deadly jungles are not something Joan is accustomed to dealing with. These adventures are messier than she expected and seemed far safer when she was only reading about them from the comfort of her home.
It's a lot of change and a lot of chaos and she wants no part of it – but she can't let herself turn back, either.
Joan isn't thrilled when she realizes that she will need to team up with a brash mercenary if she wants to have any chance of succeeding. She doesn't want his help and she doesn't want him ruining her plans.
They may disagree on how to get a job done, but Joan does value the man's efficiency. With grit and ingenuity, she quickly learns how to handle herself in the perilous jungles, keeping up with (and even surpassing, on one occasion) her adventurous guide.
This series is based on The Complete Writer's Guide to Heroes & Heroines: Sixteen Master Archetypes by Tami D. Cowden, Caro LaFever and Sue Viders.
---
This content contains affiliate links. If you make a purchase using the links included, I may earn commission.