The musical Grease is about a group of teenagers in the 1950s navigating high school and relationships. The story follows the romance between good girl Sandy and bad boy Danny, but the most interesting character in the musical is Rizzo.
Betty Rizzo is only a high school senior but she has already decided that there's no such thing as a special guy. As she says in the song "There Are Worse Things I Could Do":
I could stay home every night

Wait around for Mr. Right

Take cold showers every day

And throw my life away

On a dream that won't come true
Rizzo doesn't hesitate to share her negative opinions about Sandy's sweet summer romance. She says the guy sounds "like a drag" and "a creep", because the idea of Prince Charming goes against her beliefs.
So when it's revealed that Sandy's beach romance was with Danny Zuko, Rizzo has to set up a surprise reunion between the two. Does Rizzo hate Danny? No. They had dated but as she explained to her friends, "That's ancient history." Rizzo knows Danny is no Prince Charming. At least, not with her.
And that's why she manipulates the meeting. She needs to see him treat good girl Sandy in the same manner he treated her. And when Sandy and Danny eventually start dating again, Rizzo is bemused with every affectionate and tender gesture between the two.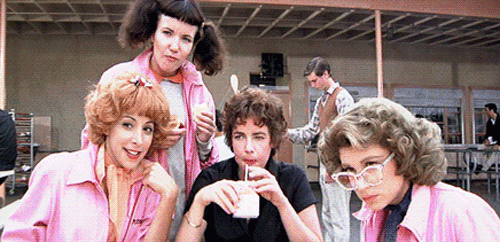 Rizzo might mock the traditional rituals of high school romance, but she wants to feel adored and cherished. She dates Kenickie who'd rather spend money on his car than treat her to a night out. No matter what she does, Rizzo keeps getting the message that she's not worthy of love or attention.
She acknowledges that she might live up to her "trashy and no good" reputation. Rizzo alternates between proud defiance when people talk about her, or silent pain, such as when Danny and Leo diminish her worth because she's sexually active. But she will always meet a judgmental gaze head on.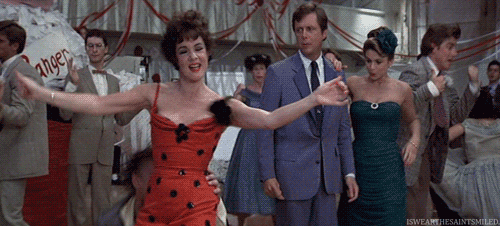 Rizzo is not one to back down. She's bold and aggressive, approaching the first day as a high school senior with a "Let's go get them" attitude. Despite being an outcast, she truly believes she's going to rule Rydell High.
And if she wants to attend the school's biggest event, she'll make it happen. Maybe not with the guy she wants, but she'll make do. It goes against her nature to be patient and wait for life to happen. As she tells her friends, "I'm going to get my kicks while I'm still young enough to get them."
So when Sandy arrives at school—the virgin who continuously gets rewarded for following expectations—it bothers Rizzo. At first she encourages the "too pure to be pink" cheerleader to smoke and drink. Rizzo often makes fun of Sandy for being a Miss Goody Two-Shoes. She doesn't understand why Sandy doesn't struggle. After all, Rizzo's made very different choices in her life and Sandy's successes scare her.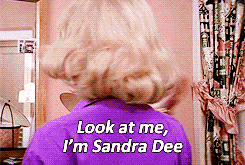 In the end of the story, Kenickie promises to "make an honest woman" out of Rizzo. She points out his offer isn't "moonlight and roses" but the two get back together. It's not the emotionally satisfying love story this secretly romantic character deserves.
But perhaps the biggest win is that Rizzo doesn't change. She maintains her strong code of honor. She never bowed down to expectations, even when dealing with a pregnancy scare that could ruin more than her reputation.
Did she find her Mr. Right? Eh. Did she get a Happily-Ever-After? No. Let's hope this is her Happy-For-Now. Kenickie cares about her but he is no Prince Charming. Rizzo is settling.
But, if you think about it, Prince Charming wouldn't stand a chance with a woman like Rizzo.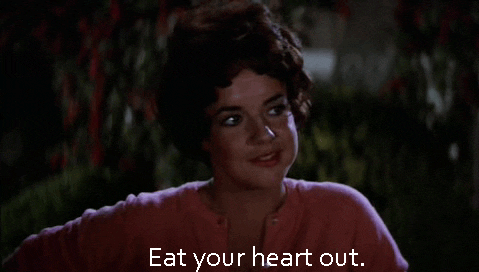 ---
Classic literature gets a contemporary twist in these high school rom-coms.