Families create some of the most wholesome and laugh-out-loud moments in Hollywood romantic comedies.
They're also usually the cause for the Big Moment where the heroine realizes she can't:
go through with the fake relationship because it'll break the family's hearts (never mind their own), or
believe that she's not good enough for their partner because maybe the family is right (they're not)
Below are some of my top rom-coms where families play a big role in the success of our heroes and heroines….
Ian the vegetarian had no idea what he was getting into with Toula's large and enthusiastic family. But he's a good sport.
And I love how Toula realizes that she doesn't have to hide or be embarrassed by heritage or family. She can definitely be embarrassed by them, but that's just a family thing.
This is a new favorite rom-com, and you really have to feel for Rachel as she flies across the world to meet her fiance's family…only to realize he's basically Asia's Prince William (although Nick claims he's far more of a Harry.)
Rachel knows she's the odd one out. She's not rich. She's an economics professor from California. She's Chinese-American with no relation to any of the big families in Singapore, China or Malaysia.
But daaaang it's another thing to be accused of being a gold digger by your fiance's jilted ex or straight up told that you're no good for him or the family by his very influential mother.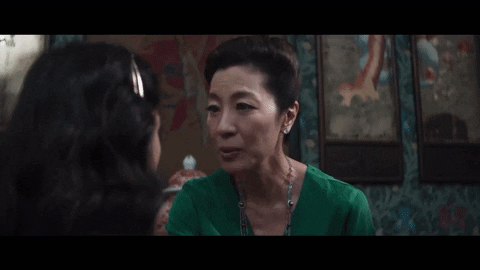 The "crazy rich" aspect of Rachel's future in-laws (including extended cousins, gossips and family friends) make the pettiness and glamour all that more fun to watch. And luckily she does find some allies as she refuses to back down from her right to be at the table.
Let's be honest, we were all worried for Betty White in this movie.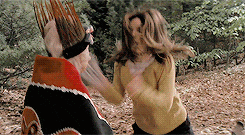 Sure, Craig T. Nelson plays an emotionally stunted dad, and Mary Steenburgen refuses to age, and it turns out Andy's family is basically Alaskan real estate royalty… but the emotional stake in the whole Andy and Margaret are fake-engaged thing and could be caught isn't the fear of deportation, IT'S WHETHER OR NOT GAMMY WILL SURVIVE.
So don't blow it, Sandy.
Half of the reason to watch this movie is for the family dinner scenes. The overlapping mundane chatter, the bickering, the knowing glances between Sandra Bullock and Bill Pullman.
If this doesn't give you holiday warm and fuzzies, I don't know what will.
In fact, pop culture critic Caroline Siede argues that it's all about the family in this movie. At AV Film Club, she states that "unlike rom-coms that center on romance for romance's sake, While You Were Sleeping roots the idea of dating and marriage in what is actually is for many people: a way to start, join, or blend a family."
---
This content contains affiliate links. If you make a purchase using the links included, I may earn commission.
(Images by GIPHY.com)